Aippi celebrates world ip day – april 26, 2017
Dear AIPPI Buddies,
On Wednesday, April 26, 2017, I invite everyone to celebrate the planet Ip Day – each day to celebrate the key global role, which IP plays in supporting creativeness and technology.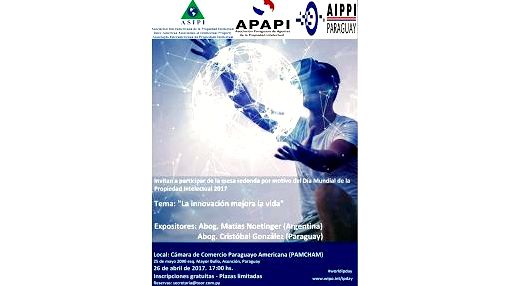 In 2000, WIPO member states designated April 26 like a day which to think about how IP plays a role in creativeness and innovation and also to promoting a much better awareness and knowledge of IP. April 26 was selected as World IP Day because it was your day which the WIPO Convention (creating WIPO) required effect in 1970.
2010 theme at WIPO is "Innovation – Improving Lives" (http://www.wipo.int/ip-outreach/en/ipday/). Innovation addresses shared global challenges and it is improving our way of life in a variety of ways by creating better healthcare, promoting alternative energy and improving crop varieties.

How has innovation improved your existence? I encourage you to definitely take part in activities on World IP Day to be able to raise understanding of IP and promote innovation. You are able to share your activities at people@aippi.org.
If only everyone a contented World IP Day.
All the best,
Resourse: http://aippi.org/
Celebrate World IP Day!